Prithvi Shaw And Shubman Gill Are Primed To Be The Successors Of Rohit And Kohli
When Sachin Tendulkar, Virender Sehwag, Rahul Dravid, and Sourav Ganguly were entering the tail end of their careers, one always wondered how these legends would ever be replaced. The standards they had set seemed impossible to emulate.
Fans were apprehensive about the future, and with the 2007 World Cup debacle in their minds, the question took on a dreary note. That's when BCCI got its act together and began phasing out experienced players gradually while making room for youngsters. The squad announcement for the ICC World T20, to be held later in 2007, was shocking. Fans were unsure about the strength and depth of the team. India was one of the youngest and most inexperienced sides out there, on the green fields of South Africa.
Contrary to all odds, India, led by Captain Cool, emerged triumphantly. New legends and leaders were born that autumn, and Indian cricket's future began taking shape.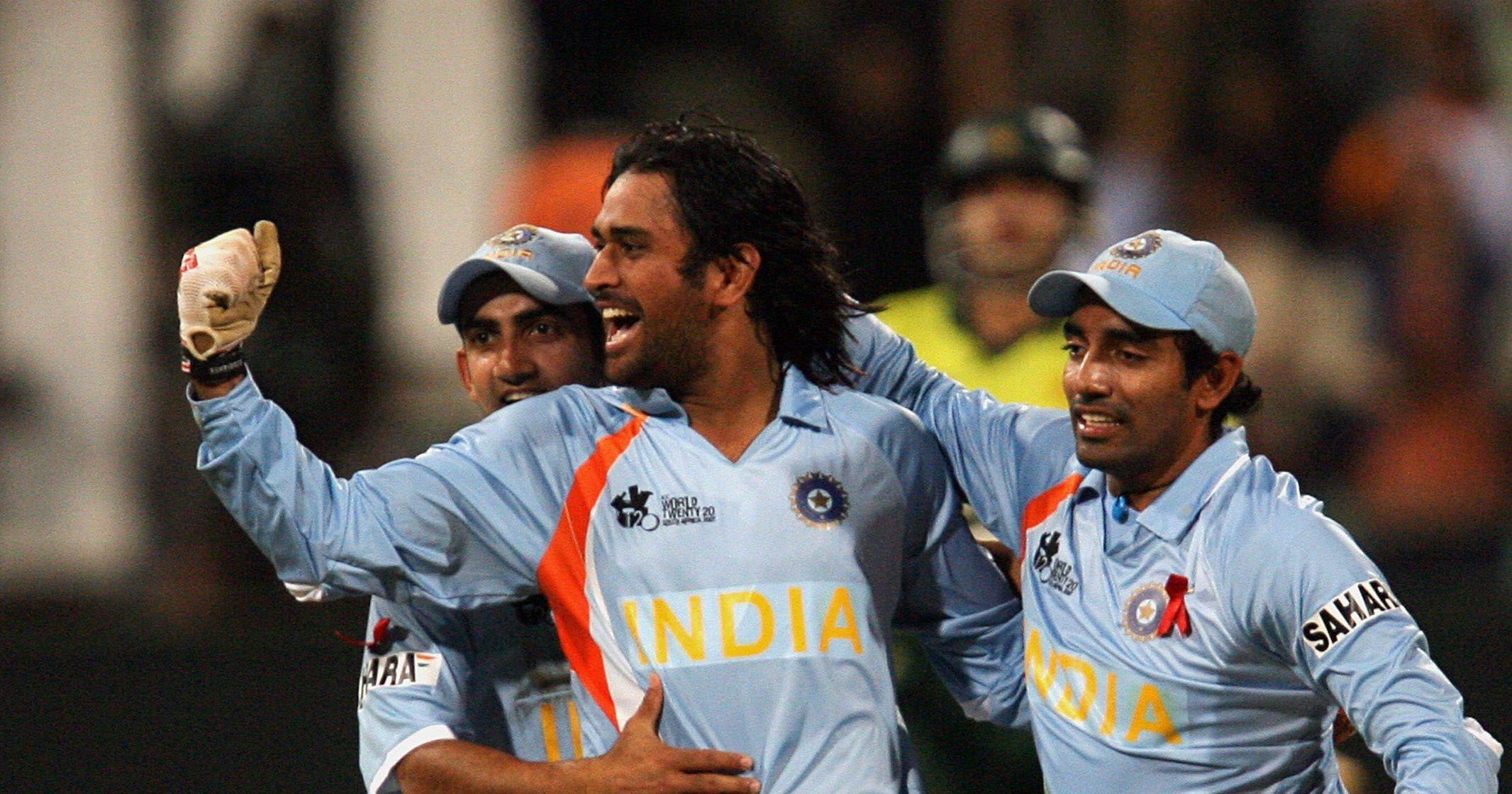 Indian cricket is in a similar phase at the moment, where the likes of Rohit Sharma, Shikhar Dhawan, Virat Kohli, and MS Dhoni are on the wrong side of their thirties. These players have been the spine of the Indian team over the last seven years, giving the country their best years in service. However, as with all things, the old must make way for the new, and though it sounds heartless, this is especially true in the sporting world.
Out of these four players, the cases of Shikhar Dhawan and MS Dhoni are less complicated. Dhawan has been an inconsistent player over the last year-and-a-half (although he was brilliant during the 2019 ICC World Cup), which means that replacing him wouldn't be a very complicated task.
Talking about our prodigal No.7, his retirement from international cricket is almost certain, with his eyes probably set on the ICC T20 World Cup 2021, where he would hope to draw curtains on his career with the last hurrah and a golden swansong. 
That leaves us with Rohit Sharma and Virat Kohli, inarguably India's best batsmen in the last 5 years. These two have been breaking records after records, and their numbers speak for themselves. Their figures are gargantuan, even by the prolifically high standards that they have set for themselves.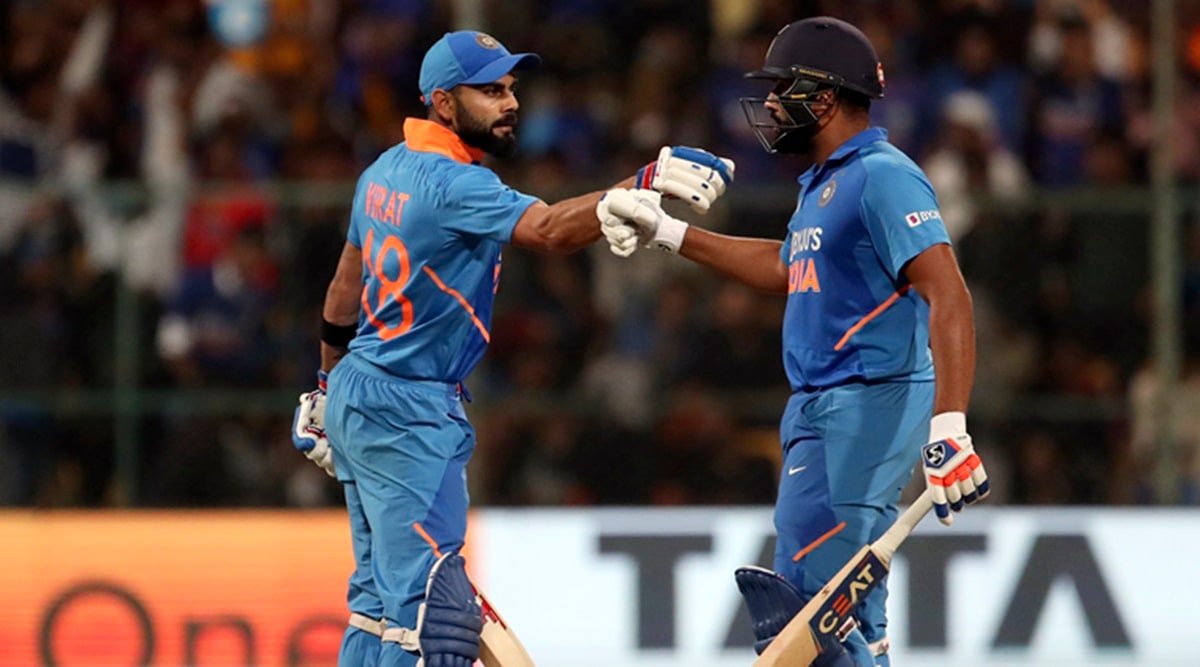 That they are the top two ranked batsmen in the ICC ODI Rankings is a testament to their skill and prowess, making the act of replacing them even tougher.
And that's exactly where young guns like Prithvi Shaw and Shubman Gill fit into the picture. Shaw and Gill were a part of the Indian U-19 squad that lifted the ICC U-19 Cricket World Cup in 2018, remaining undefeated during the entire tournament.
Shaw was the captain of the side, and his leadership skills were quite evident during the tournament, synonymous with the ever-animated Virat Kohli in the 2008 U-19 Cricket World Cup.
Shubman Gill was the star of the show at the ICC U-19 Cricket World Cup in 2018, ending up with the highest runs, highest average, and earning the Player of the Tournament accolade as he helped India win the tournament.
While Shaw opened the batting, Gill played at No.3 and served as the former's deputy. Does that ring any bells in your mind? Of course, it does.  
Shaw is an opener (just like Rohit), and Gill's preferred batting position is No.3 (just like Virat's). Shaw and Gill were the captain and vice-captain duo, emulating Virat and Rohit once again.
At 33 and almost 32, Rohit and Virat may not have more than 2-3 years of peak performances left in the tank. Thus, this could be the right time to blood these two youngsters, have them become regular with the team, imbibe the dressing room culture, and learn the right mentality straight from the horse's mouth.
Prithvi Shaw and Shubman Gill will turn 21 in the next few months, and although they won't be challenging the likes of Virat Kohli and Rohit Sharma to replace them in the team just yet, they could play a bit-part role, akin to the one played by Rishabh Pant and Manish Pandey.
As fate would have it, their playing style and profile are quite similar to the duo they are destined to replace in the future. Shaw is a right-handed batsman who opens the batting for Mumbai in domestic cricket and is a regular feature in the Delhi Capitals' batting line-up.
The 20-year old Mumbai wunderkind has a Test century to his name and 2 half-centuries in 7 Test innings to date. Plying his trade for Delhi Capitals in the IPL, he has played two seasons so far and has shown a lot of promise for someone his age.
His back-lift is reminiscent of an all-time West Indian great, Brian Lara. He has shades of Virender Sehwag in him, made privy to us by his explosiveness and aggressive nature at the start of the innings (his strike rate in Tests is 86.34 and 102.44 in the 3 ODIs he has played against New Zealand in his debut series earlier this year).
Shaw, in addition to being a phenomenal prospect, has shown he has a good head on his shoulders. After serving his suspension following testing positive in a doping test, Shaw hit a century in his very first game back, an indication that he is totally devoted to the game.
On the other hand, the Punjab lad, Shubman Gill, is a technically gifted player who has drawn comparisons with Virat Kohli due to his incredible use of the bottom hand and his ability to rotate the strike, not to forget his immaculate ability to pace his innings with innate perfection.
He is a right-handed batsman who prefers to play in the middle-order but has shown his versatility by opening for Kolkata Knight Riders in the IPL (and doing a good job there) as well as coming in at No.5 or 6.
499 runs in 27 IPL innings might not seem impressive initially, but one must consider that Gill's role with KKR has constantly varied. He hasn't had continuity at the top of the order, where he has flourished in the past.
Additionally, the journey goes beyond being just a genuinely talented batsman and winning individual accolades. Lakhwinder Singh, Shubman's father, played a primordial role in shaping the cricketer Shubman is today. He used to make Shubman practice with a stump as his bat, which has helped him find the middle of the bat with aplomb.
His family shifted to Mohali, 300 kilometres away from their village, where they used to own agricultural lands. There, Shubman started playing cricket from the tender age of three, and his father decided that he would help his son fulfill his own long-lost dream of becoming a cricketer.
It's safe to say that Shubman Gill hasn't been awarded as many chances as he should have received with the national team. He made his debut for India in January 2019 against New Zealand in New Zealand but hasn't featured for the country since.
However, the Indian captain has taken the talents of these youngsters into notice. Here is what Virat Kohli had to say about Prithvi Shaw and Shubman Gill in 2019. "There are some outstanding talents coming in. You saw Prithvi Shaw grabbed his opportunity with both hands (opening test vs. West Indies). Shubman again is a very exciting talent. I saw him bat in the nets and I was like wow I was not even ten percent of that when I was 19." Virat's words (who has shown to have an eye for talent) speak voluminously about how highly he regards the young and inexperienced duo.
With the 2023 World Cup likely to be one of the team's agendas from now on, selectors will be keeping tabs on Shaw and Gill as they continue to develop and make progress. It is highly likely they will be a part of tours more frequently.
Prithvi Shaw was part of the squad that toured Australia in 2018-19. An injury in a practice match to him missing the entire tour, and he was replaced by Mayank Agarwal, who made the opening spot his own in that series with some stellar performances. One can only imagine what could have been had Shaw not suffered an untimely injury.
But if they continue to persist and persevere, then Prithvi Shaw and Shubman Gill will definitely be fundamental pieces of the Indian jigsaw in the future, becoming the rightful heirs to the thrones of Messrs. Rohit Sharma and Virat Kohli.
For Indian Cricket, the future is a bright and sparkling blue.