The Best Indian Uncapped IPL XI Ever!
Sreesanth and Joginder Sharma are two players who will remain key names in Indian T20 folklore for eternity. The latter, especially, came from complete obscurity to shine like a diamond at the 2007 ICC World T20 for Team India.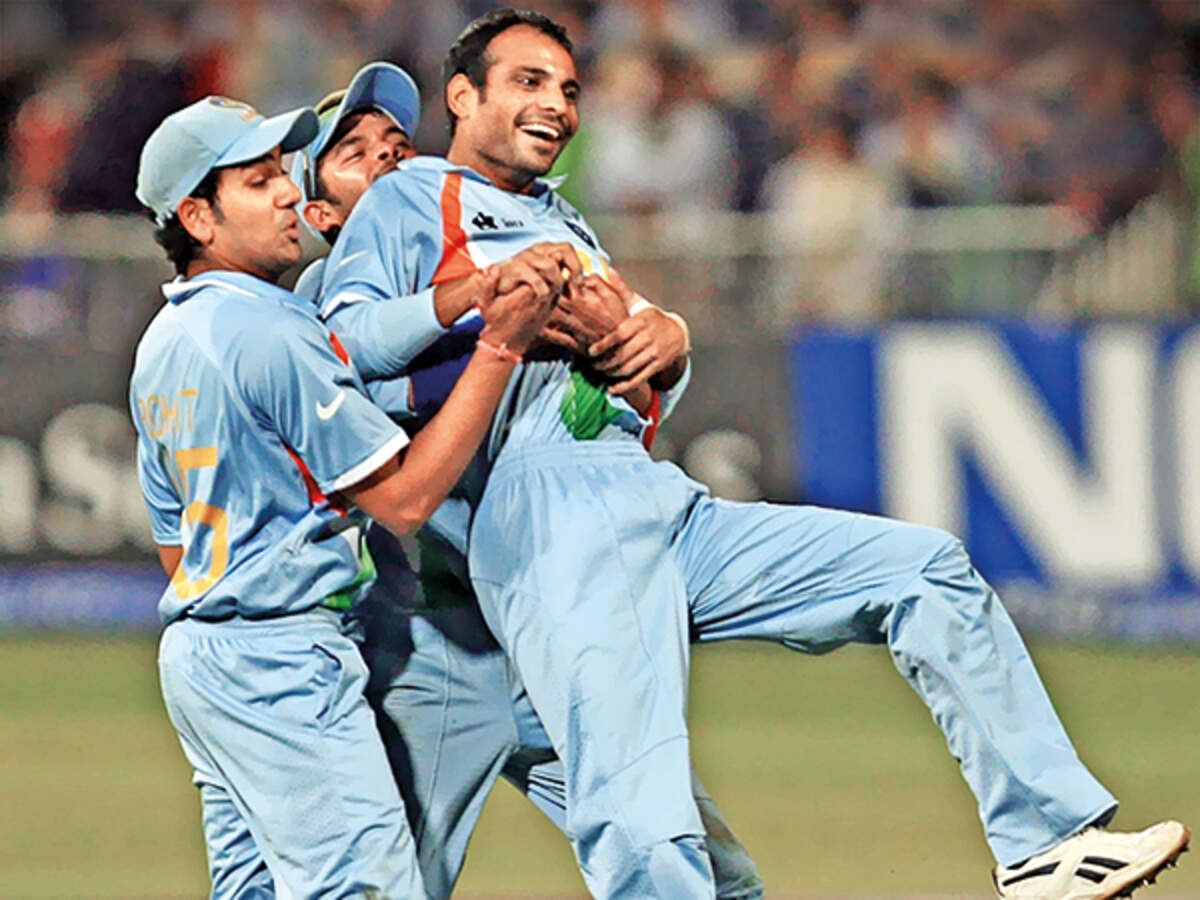 India had played just one T20 international before the inaugural T20 World Cup in South Africa. The squad was largely made up of core players of the ODI team. Come time to select the squad for the T20 World Cup in 2007, the selectors did the unpredictable by choosing inexperienced players ahead of the old guard. Yusuf Pathan was a player who hadn't even made his international debut but was given the nod for the showpiece due to his exploits in the domestic circuit.
The popularity of the format, and the 2007 World Cup, in particular, led the way for the formation of the Indian Premier League. Although IPL was an impulsive decision made in the wake of mitigating the much-maligned yet successful ICL (Indian Cricket League), a tournament which received no approval from either BCCI or ICC, it was successful in carving its own niche. 
Almost all Indian international cricketers, and various other overseas players who were either already established as legends of the game, or were finding their footing in international cricket, were a part of the cash-rich league. Players from Pakistan also emblazoned the tournament with their presence.
However, amidst all the hustle and bustle and frenzy of having our very own franchise-based cricket league where players became demigods, the IPL also paved the way for a lot of talented yet unnoticed domestic players to showcase their charisma at what was set to become the biggest cricket carnival in the following years. 
With a good scouting network set in place, the IPL has unearthed some of the best young talents for India over the years. Jasprit Bumrah, one of the world's top three bowlers at the moment, was scouted by John Wright of Mumbai Indians during a West Zone match in the 2012-13 season. He was signed by the Mumbai Indians for IPL 2013 and made his debut for India in the T20 series against Australia in January 2016. The rest, as you know, is history.
Hardik Pandya is another player who was thrust into limelight owing to his swashbuckling performances in the 2015 edition of IPL.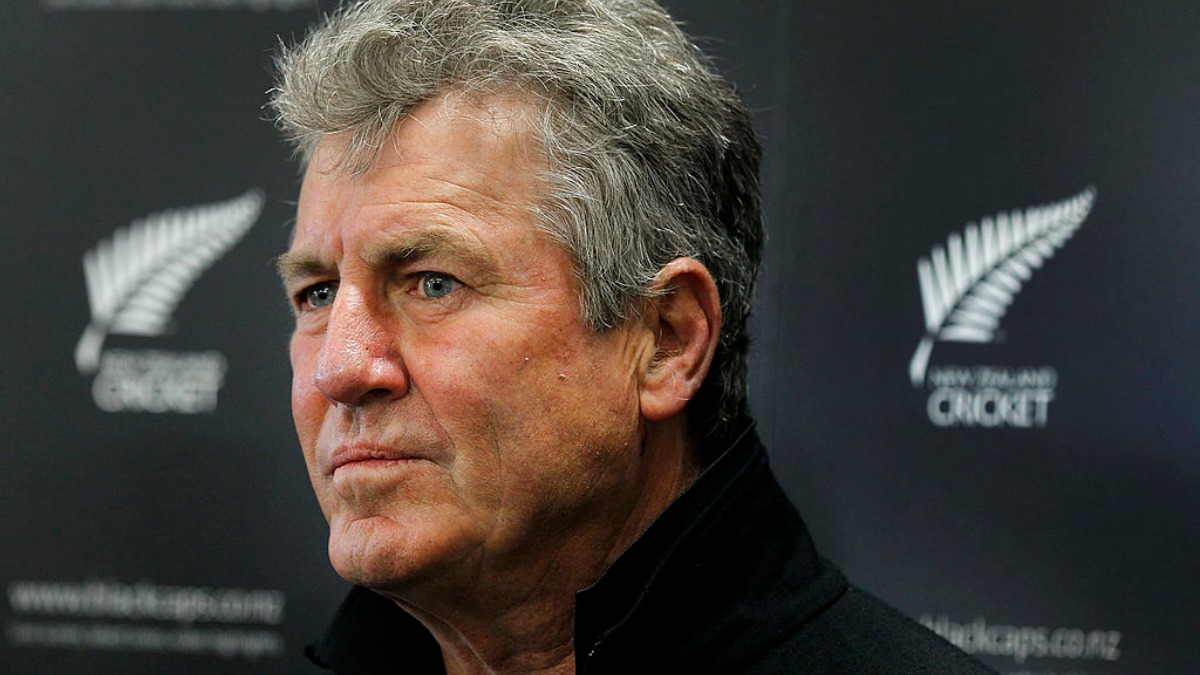 The league has given a lot of players their fifteen minutes of fame, but many of them scaled even greater heights. In this article, I list the XI that could have represented India but weren't lucky enough to receive a national call-up.
Top-order (No. 1-3)
Paul Valthaty
A Mumbai product, Paul Valthaty was a part of the Indian U-19 squad for the 2002 ICC U-19 Cricket World that also had the likes of Parthiv Patel and Irfan Pathan. However, an untimely eye injury put a spanner in the works for Valthaty, thwarting his development.  
He first appeared in IPL for Rajasthan Royals in the 2009 edition, earning him a place in the Mumbai T20 side for domestic competitions. Valthaty made the most of these opportunities and was signed by Kings XI Punjab in 2011, where he truly flourished. 
Chasing a tricky total of 189 against an in-form Chennai side, Valthaty led the charge and scored a 63-ball 120 to guide Punjab to an unexpected victory.
India did not have a lack of options at the top of the order back then. Gautam Gambhir and Virender Sehwag were still at the peak of their powers. Valthaty, though, surely deserved a shot at international cricket because of his composure in the middle. 
Rahul Tripathi
Catching the eye due to his ostentatious displays for Rising Pune Supergiants, Rahul Tripathi's performances were primordial in guiding the team to the final, a complete turnaround from their 2016 campaign where they were one of the worst sides in the tournament and couldn't configure the balance in the team.
2017 was Tripathi's debut season, but boy did he play like he was an IPL veteran! Due to the return of Chennai Super Kings and Rajasthan Royals after serving their two-year suspensions, Tripathi was sold to the latter. Due to the presence of more established openers, Tripathi was forced to play in the middle order, largely taking the edge off his skills. 
Manvinder Bisla (Wicketkeeper)
Not many people would remember this player, but he led the charge for Kolkata Knight Riders against Chennai Super Kings in the 2012 IPL final, resulting in their first-ever IPL title. 
Although he was mediocre at best, he is probably the only uncapped Indian wicketkeeper who showed glimpses of undeniable talent, scoring four half-centuries before coming apart at the seams. 
Middle and lower-middle order (No. 4-7)
Nitish Rana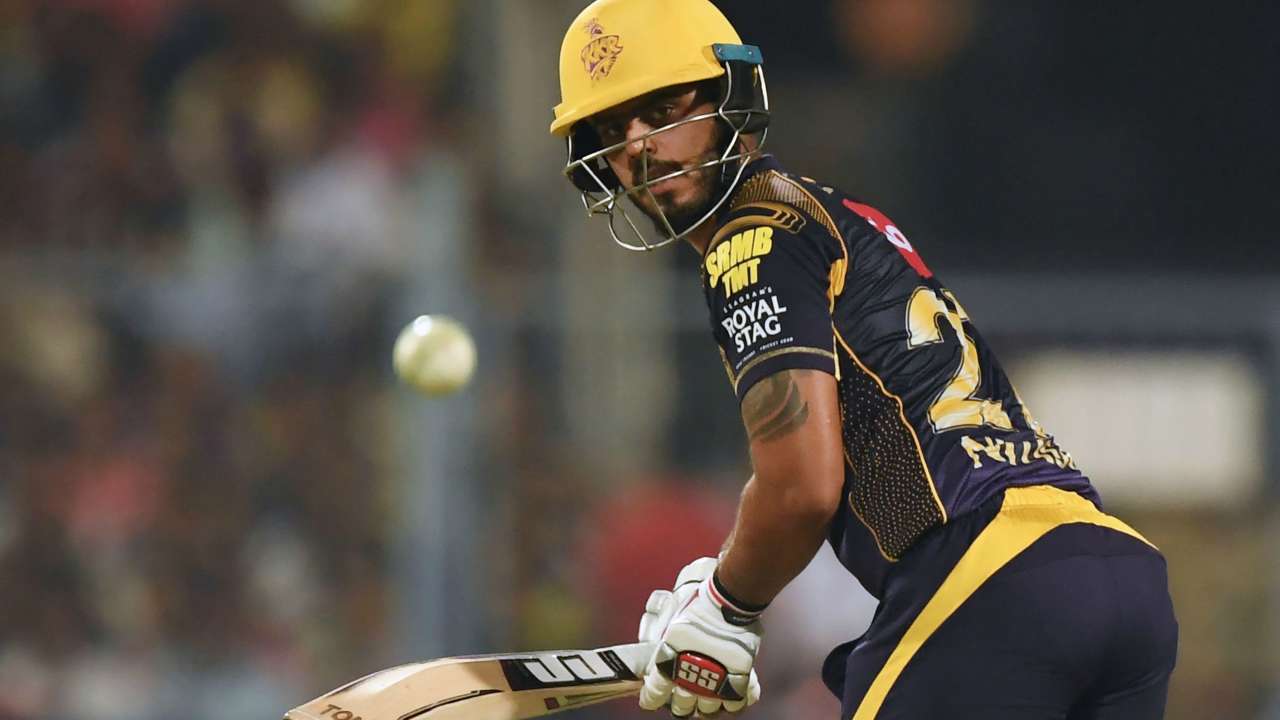 One of the most gifted batsmen in this line-up, Nitish Rana has been a regular in the IPL since the 2016 season, although he only really hit the ground running in IPL 2017, helping Mumbai Indians to their 3rd trophy. 
That season really propelled him to greater heights.
Consistency is the key to being a good player, and Nitish Rana is one of the most consistent middle-order batsmen in the IPL at the moment. Adept at playing both fast bowlers and spinners, his big-hitting prowess has come to the fore and he has since represented India A. His part-time spin bowling can come in handy during the middle-overs.
Rana was into his element in the 2019 IPL, elevating his ball-hitting to a whole new level. With the T20 World Cup set to be held next year, Rana will surely be on the selectors' radar. 
Suryakumar Yadav (Captain)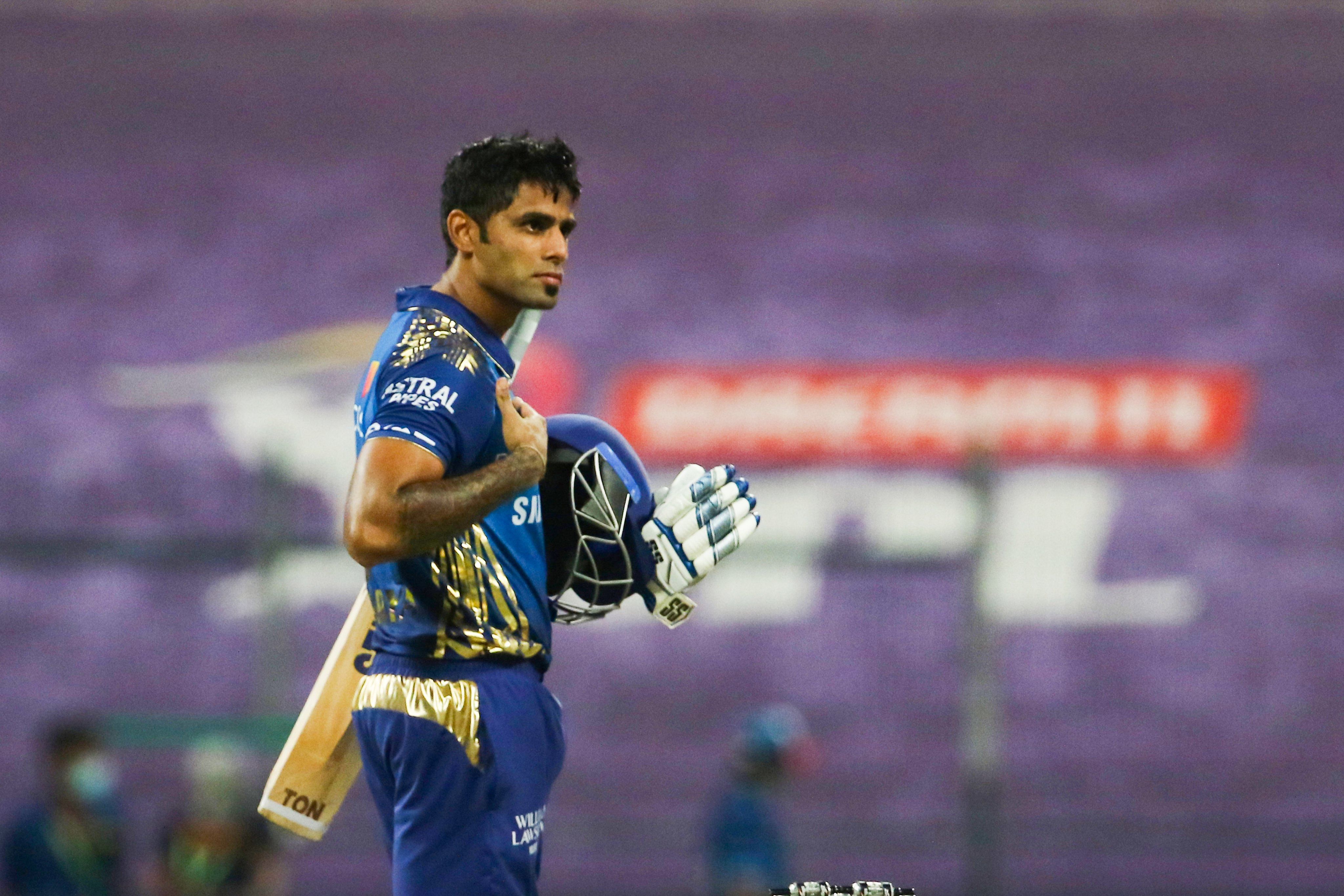 Tracking Suryakumar Yadav's evolution over the years has been a wonderful experience. From a finisher for Kolkata Knight Riders to becoming the anchor for Mumbai Indians, Suryakumar has really come a long way, although he would have hoped for the evolution to take place a few years earlier. 
Yadav shimmying down the pitch against spinners is eye-candy for every cricket fan. Such has been Suryakumar's impact in the IPL that he has scored the most runs for Mumbai Indians (936) over the last two seasons. Such numbers speak about his talent vociferously. From being reckless to becoming as clean as snow, Suryakumar Yadav's batting has improved leaps and bounds, and he is slowly but surely transforming into a run-scoring supernova.
In an alternate reality, he would have already made his debut for India. However, the doors for Yadav's selection are still wide open. If he scores runs with the same consistency in the upcoming IPL, there is nothing that can stop him from achieving his long-standing dream of donning the nation's Blue. 
Sarfaraz Khan 
Sarfaraz Khan made his IPL debut in the 2015 season while playing for Royal Challengers Bangalore, becoming the youngest ever IPL player at 17 years of age. To play at such a young age in a star-studded team having Chris Gayle, Virat Kohli, and Ab de Villiers is a testament to the Mumbai lad's unprecedented talent. He has the highest ceiling of any player on this list. At 22, he has a lot of time to cover lost ground and climb the Indian selection ladder. 
With Kings XI Punjab in 2019, he showed a lot of promise and is undoubtedly one wonderkid to watch out for. 
Rajat Bhatia
A seasoned campaigner, Rajat Bhatia spent most of his IPL career representing Kolkata Knight Riders and Rajasthan Royals. It would be safe to say that IPL helped Rajat Bhatia described in modern-day cricket. 
Bhatia was primarily a bowling all-rounder, using his medium pace to great effect. His off-cutters earned the reputation of flummoxing the best batsmen, not to forget that his batting was habile. 
He announced his retirement from all forms of cricket last month, at the age of 40. He is surely one of the best players who performed well enough in the IPL to deserve a national call-up. 
Tailenders (No. 8-11)
Shreyas Gopal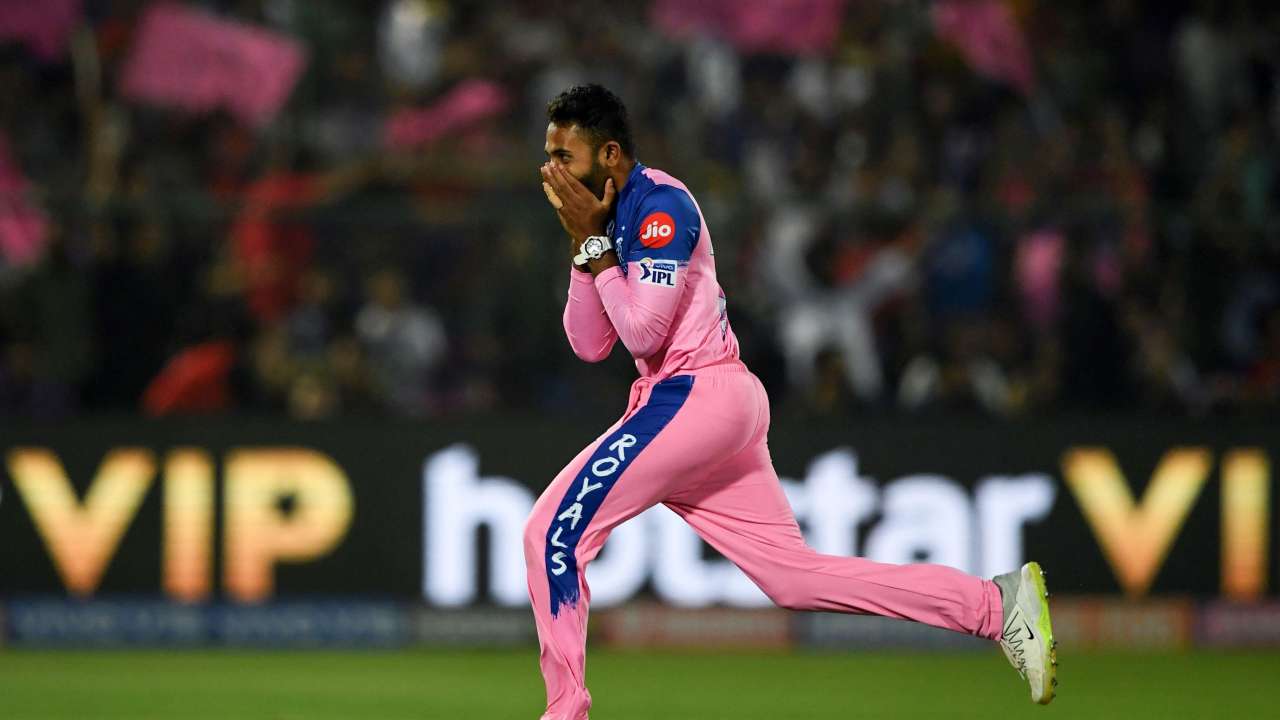 Having a very similar bowling action to legendary leg-spinner Anil Kumble, Shreyas Gopal is one of the brightest bowling prospects at the moment. 
His wily bowling coupled with the ability to contribute with the bat make him a valuable asset for any team in the world. His ability to pick up wickets along with keeping the flow of runs in check are among his biggest strengths. His googly is quite underrated too.
With Kuldeep Yadav and Yuzvendra Chahal suffering a dip in form since the 2019 World Cup, Shreyas Gopal can be one of the candidates to be India's frontline spinner for next year's T20 World Cup provided he has an incredible IPL in the UAE. In my opinion, he should have already made his T20I debut for India. 
Vijaykumar Yo Mahesh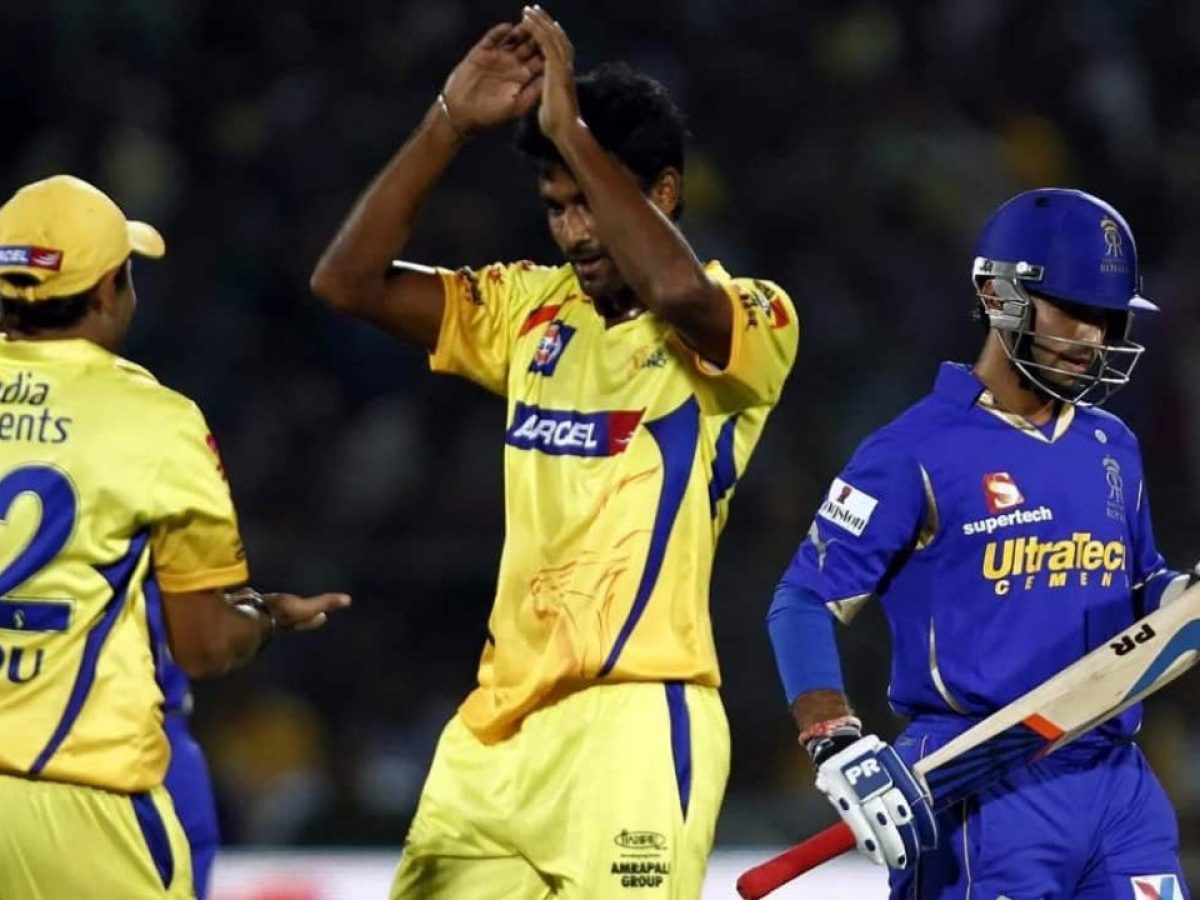 A former India U-19 international, Yo Mahesh started his IPL journey with Delhi Daredevils (now rebranded as Delhi Capitals). He was a part of the team till 2010, playing 18 times and picking up 21 wickets at a very good average.
His ability to swing the white ball both ways made him special, but as with most domestic cricketers, Yo Mahesh disappeared from the scenario and is not even an IPL player anymore. 
Siddharth Trivedi
The highest wicket-tacker for Rajasthan Royals in their history (65 wickets), Siddharth Trivedi was the leader of the Rajasthan Royals' pace bowling department. 
He also represented India in the 2002 U-19 World Cup, and earned a scholarship under the Border-Gavaskar program in Australia. He was one of the most consistent fast bowlers during the first six seasons of the IPL, even playing a vital role in leading Royals to the IPL title in the inaugural edition. 
India would have had a genuine talent in their team had they offered Trivedi an opportunity. 
Pravin Tambe
What can I say about this man? He is an inspirational figure. He made his IPL debut in 2013, at the age of 41 (yes, I am not kidding!). Most players are years into their retirement at this point, but Tambe's undeterred spirit and steely resolve defied all the odds and he became an instant fan-favourite with his leg-spin wizardry. 
He hasn't retired yet, and had the IPL been found in the '90s, Pravin Tambe would have been an international cricketer for more than 20 years now!