Tokyo Olympics to Run Entirely on Renewable Energy.
Sustainability is a key tenet of the modern world. Its import is more keenly felt every day as the world suffers from a scarcity of natural resources, rising temperatures, wildfires, and the climate crisis. Every sector is trying to function in a more sustainable manner, including the sports sector, as sports events aim to become more eco-friendly.
The bearing and lightning of the Olympic torch is a symbolic moment which has lasted the test of time. The games themselves have been no less than torchbearers. So, it is no surprise that they are torchbearers when it comes to sustainability too.
Tokyo 2020 (2021) Olympics to Run Entirely on Renewable Energy.
 The Tokyo Organizing Committee of Olympics and Paralympics Games confirmed that they will be using a mix of different types of renewable energy obtained from clearly identified sources to run the games.
Renewable energy emits low or no greenhouse gases, which are a leading cause of climate change. The committee plans to install solar panels wherever possible in order to harness solar energy. They also plan to use hydrogen energy to promote the importance and benefits of creating a hydrogen-based economy. Hydrogen will be used to light the cauldron and the relay torches. TMG (The Tokyo Metropolitan Government) will lead endeavour.
The Olympic Village will be provided with electricity obtained from renewable sources such as wind power and solar power. Hydrogen, produced from renewable sources in the Fukushima Prefecture, will be used to provide electricity to some of the residential buildings and hydrogen-powered vehicles will be used for commute during the Games. The buses which will be used to transport audiences and players from one location to another will be powered by hydrogen fuel cells.
Other Eco-Friendly Alternatives.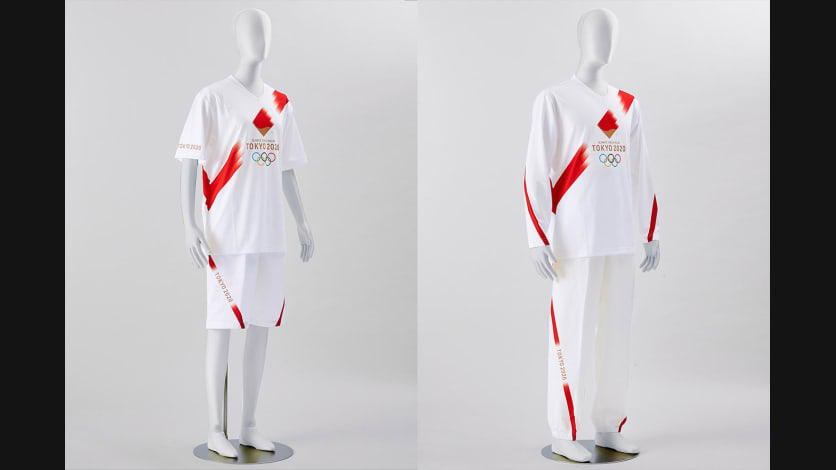 In the Tokyo 2020 Olympics, all the gold medals will be made from recovered metal instead of using newly manufactured gold. Not only gold medals, but all the other medals too will be made from recovered metal obtained from discarded mobile devices. Containers and tablewares made from recycled paper and other materials will be used for serving food and beverages to the spectators. The podiums that will be used for medal ceremonies will be made from plastic waste collected from the oceans as well as those donated by the public. Even the uniforms worn by the torchbearers will be made from recycled plastic collected by Worldwide Olympics Partner Coca-Cola. The staff and volunteer uniforms will also be made from recycled polyester and plant-based materials. The Plaza of the Tokyo 2020 Olympic Village will be built with sustainably-sourced timber donated by local authorities across Japan. After the Games, the timber will be returned to be re-used.
Public Participation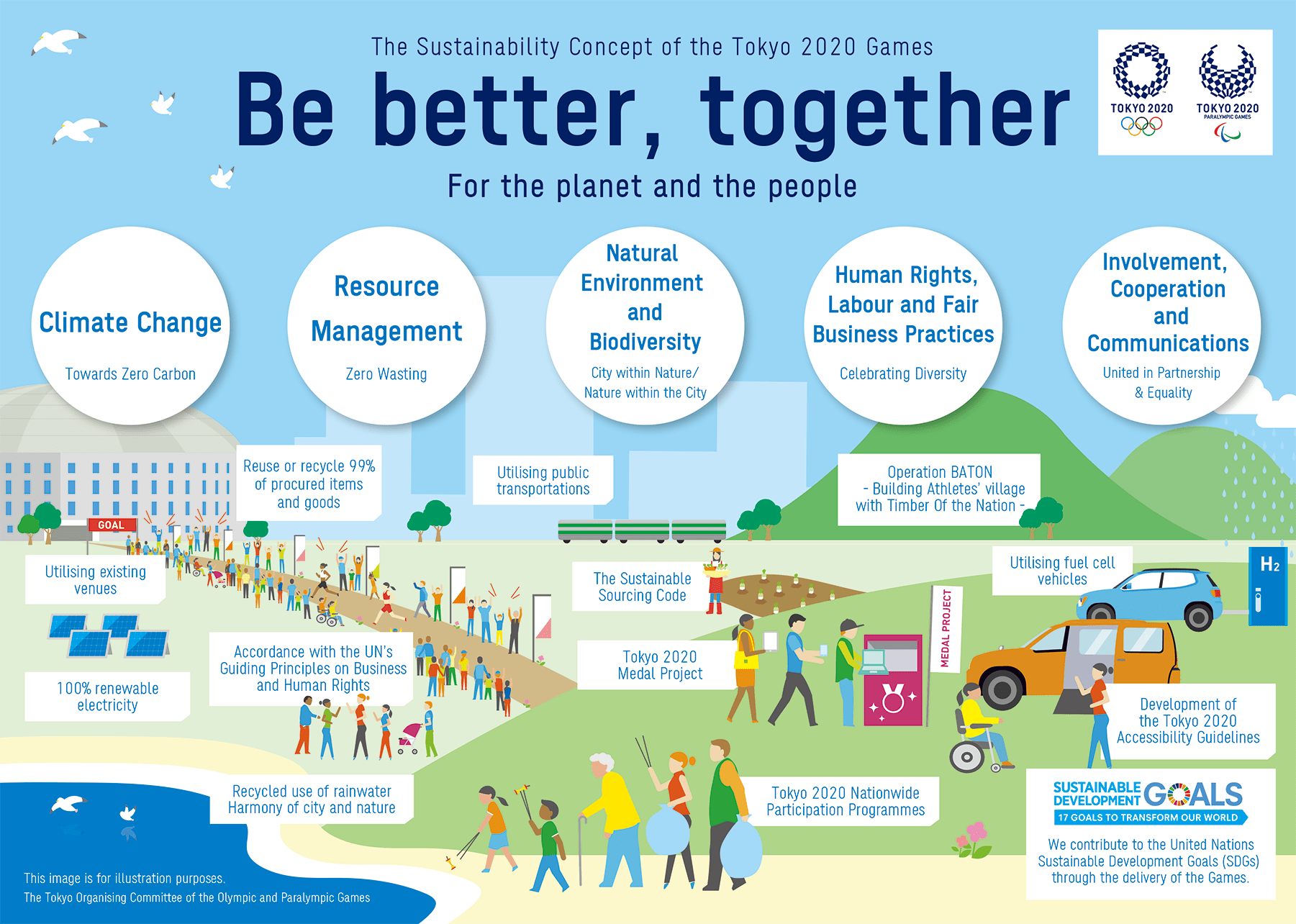 The Committee responsible for organizing the Tokyo Olympics aims to engage people in their efforts to promote and spread awareness about sustainability issues. The organizers are encouraging people to donate their old mobile phones in order to recover metal for making medals. The spectators can participate in this endeavour by reducing the usage of single-use plastic and sorting the waste by throwing it in proper bins. The spectators will be constantly educated about sustainability through game websites and other media, while also being encouraged to take action such as sorting waste at the venue. Sea bins will be installed at Enoshima Yacht Harbour (Kanagawa Prefecture), where spectators can help in collecting sea waste.
If these practices succeed without any hitch, the Tokyo Olympics could help increase the acceptance of clean energy and usher in a new era of sustainability.