England's Tour of India 2020-21: Previewing The Series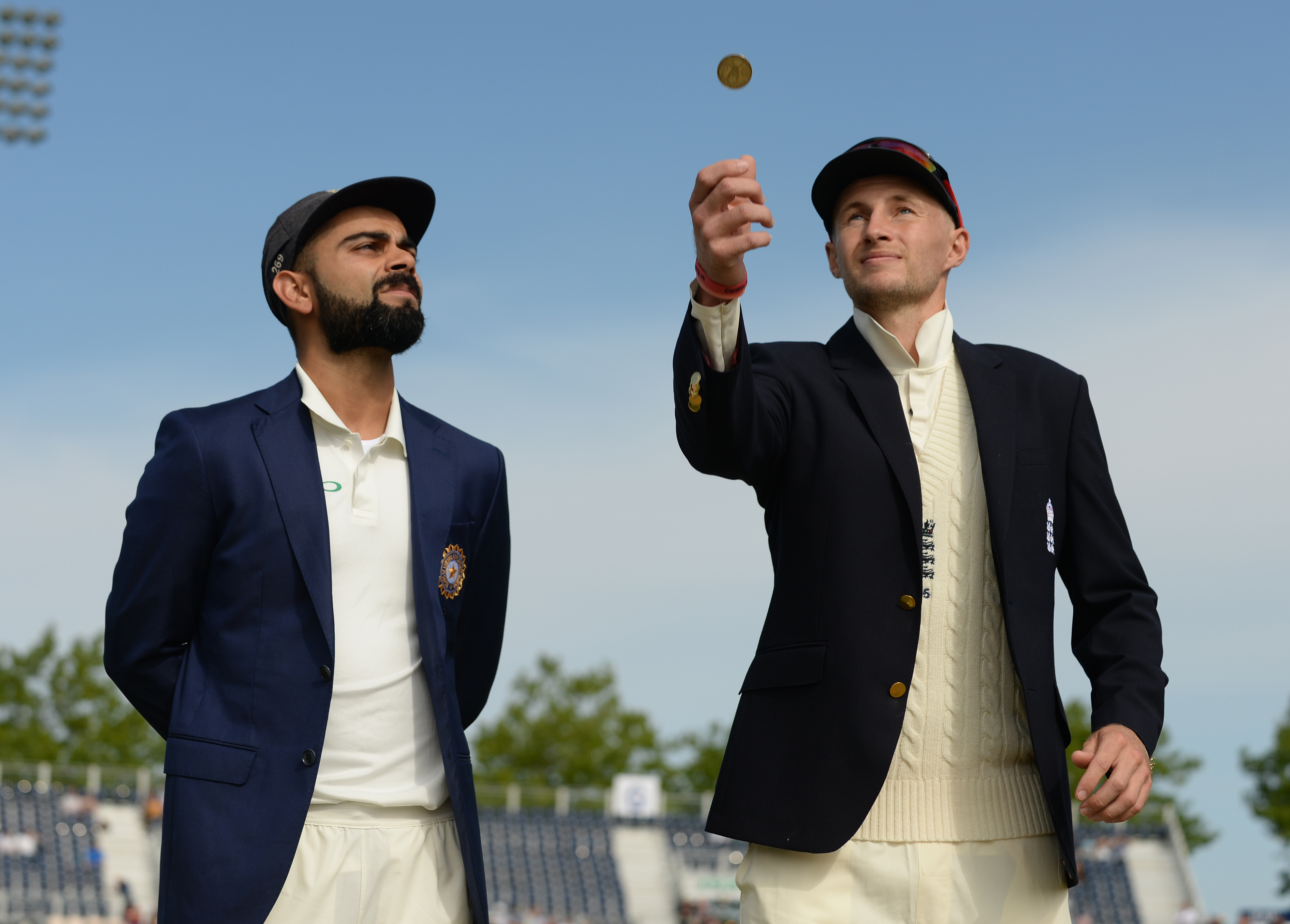 Cricket finally makes its return on Indian soil as an Indian side brimming with confidence after their Gabba heroics will be taking on the visiting Englishmen, who are making their first tour to India for a Test series since 2016-17. They are fresh off a series victory (2-0 in two Tests) over Sri Lanka in Sri Lanka, which would definitely give them some hope of replicating the results against India. 
This is a full tour, which means that India will be facing England in all the three formats. However, what excites me the most (and hopefully to you readers as well) is the spice of the Test series. It's a format that ebbs and flows the most. 
To the delight of the fans of the longest format, the tour kicks off with a four-match Test series that will be played at two venues: the first two Tests at the MA Chidambaram Stadium in Chennai and the recently reformed Sardar Patel Stadium (famously known as the Motera Stadium) in Ahmedabad will host the last two Tests. Currently, it has the largest capacity for a cricket stadium in the world, with a capacity of 110,000 spectators. The first Test will not see any spectators, with the TNCA (Tamil Nadu Cricket Association) allowing a 50% crowd capacity for the second Test. 
This Test series, however, is a three-way battle for the spot in the World Test Championship Final that will be played at the Lord's. New Zealand have already qualified for the final because Australia's tour of South Africa got cancelled. India, Australia, and England are the three potential sides that could face New Zealand in the final, and everything depends on how the four-match Test series between India and England pans out. We can say that the fate of India and England is in their own hands, while the slightly unfortunate Aussies – who are the least likely to make it to the final after the 2-1 loss at home to India – will have to depend on several permutations and combinations (and a frightening amount of luck) to make it an all-Oceanic final.

After the exploits of a super-determined second-string side at the Gabba in January, this Indian side can reclaim the label of the best Test side in the world, a throne they ruled for almost four years (2015-2019), by getting the better of this English side. The last time India hosted England for a Test series, the visitors were humbled 4-0 in the 5-match Test series. Hence, a similar scoreline at the end of the fourth Test cannot be beyond the realms of possibility. However, England can take solace from the fact that they defeated India 2-1 in 2012-13, although a lot has changed for both sides since then. 
This English side consists of a lot of youngsters who have made their debuts not long ago. The likes of Zak Crawley, Dominic Bess, Dominic Sibley, Olly Stone, and even Jofra Archer made their Test debuts in or after 2019. Since 2021 has just begun and much of 2020 was bereft of any cricketing action, these bunch of players lack experience, although they have somewhat shown that they belong. 
All said and done, this vibrant side with an equal mix of youth and experience are up against India in their own den. Many a team have said that facing India in India is the toughest challenge there is in Test cricket. The returns of Virat Kohli, Mohammed Shami, Ishant Sharma, Jasprit Bumrah, Hardik Pandya etc, make this team a highly difficult one to beat. Add to that the biggest threat that the Englishmen would face – Ravichandran Ashwin's spin wizardry on Indian tracks. 
The squads are out, albeit for just the first two Tests. As mentioned earlier in the column, captain Virat Kohli and other regulars such as Ishant Sharma, Jasprit Bumrah, and Mohammed Shami are back in the squad. With the inclusions of Washington Sundar, Shardul Thakur, Mohammed Siraj, Shubman Gill, the team is loaded with a perfect blend of youth and experience. The selection of the aforementioned players is an indication of the selectors' trust in youth, rewarding these budding cricketers for their exceptional efforts in Australia. 
Such is the depth of Indian cricket these days that they have found a like-for-like replacement for the injured Ravindra Jadeja in Axar Patel. Although he made his debut for India in 2014, he is making his first-ever cut to a Test squad. He has a very good record on the domestic front. Having featured in 39 first-class games, Axar has scored at an average of 35.42, striking at 62.54. Such numbers are extremely convincing considering he is a lower-order batsman, not to forget that he has a century to his name as well. When it comes to his bowling, which is his forte, he has snapped 134 wickets at 27.38, registering 6 five-fors and a 10-wicket haul. Such figures should have already earned him a debut in Tests. 
This series is also going to be a good platform to see the best duels. Jasprit Bumrah, the spearhead of the bowling attack, will face off in an interesting duel with the leader of the English lineup, Joe Root. Root has come back in form, playing at a level that saw him rise to the number one spot in the Test rankings. Ben Stokes will look to extend his legacy as the best English all-rounder of the past decade and more, coming up against Hardik Pandya in the clash of the titans. Pandya, making his return to the Test side for the first time since 2018, will be keen to stamp his authority over the Test XI too. 
It wouldn't be a stretch to say that the duel including Ravichandran Ashwin also includes the entire English batting lineup and not just one particular batsman. Ashwin is back where he is a juggernaut. The Indian tracks are his elixir and those pitches are to him what Asgard was to Hela in Thor: Ragnarok: the more he spends time over here, the more unplayable he gets. However, it's worth mentioning that Ashwin's record against England (at home) isn't much to brag about. He has played all nine Tests against the English in the past decade, taking 42 wickets at an average of 37.71. He will be eager to improve his record.
Anyway, I am not expecting the Indians to totally dominate the series. England have match-winners in their ranks, players that have a lot of experience as well as truckloads of panache to turn the tide against India in India. Joe Root has been in scintillating form ever since Test cricket made a return post the pandemic. Earlier this year, he scored 426 runs in 2 Tests at an average of 106.5. Ben Stokes, Jonny Bairstow, and Ben Stokes can win games single-handedly, while the spin threat of Moeen Ali will remind India of how Steve O'Keefe humiliated India in 2017.
Not just that, but how can one forget about Stuard Broad and the seemingly ageless James Anderson? The duo is one of the greatest pairs of fast-bowlers, ever. Anderson played against India in India for the first time in 2006. He was just 23 back then. Being the only fast bowler to ever cross the 600-wicket barrier, he will be hoping to have his swansong in the subcontinent, a region he hasn't exactly dominated, but has chipped in with decent returns.
The big question heading into the first Test is whether India will go with a spin troika, a three-pronged pace attack, or two spinners and two pacers with Hardik Pandya as the fifth bowling option. Ravichandran Ashwin, Ishant Sharma, and Jasprit Bumrah's inclusion shouldn't even be a doubt. That leaves two spots in the bowling department. Will Washington Sundar be given another game at his home ground? Will Kuldeep Yadav finally make his return to the Whites? Will Axar Patel be the one to fill Jadeja's void? Or would it be one of the Mohammeds (Shami and Siraj) who will complete the lineup? 
In my opinion, this is how India should lineup in Chennai:
Rohit Sharma, Shubman Gill, Cheteshwar Pujara, Virat Kohli (C), Ajinkya Rahane, Rishabh Pant (WK), Washington Sundar, Ravichandran Ashwin, Kuldeep Yadav, Jasprit Bumrah, Ishant Sharma/Mohammed Shami.
As for the scoreline India needs to have to qualify for the World Test Championship Final, a score of 2-0, 2-1, 3-0, 3-1, 4-0. Considering the fact that they are playing at home, India are the favourites to clinch a spot in the WTC final. Any other scoreline, and it would be one of England or Australia instead of India. 
As I reach the end of the column, I am really excited for the series to begin. Cricket finally makes a return to India and it would be nice to see two very good sides battle it out in the Anthony de Mello Trophy.