IPL Match Fixing Saga – The Scandal Unfolds
In India, cricket is a religion, and this religion has a cricketing festival which lasts for 2 months every year, The Indian Premier League. The IPL is one of the biggest cricket leagues in the world and is devoured by cricketing fans globally.
This short duration T20 format is explosive and full of drama that has fans hooked on to their television sets. However, the spot-fixing and betting scandal in 2013 left the audience in trepidation about the authenticity of the league.
What is Spot-fixing? 
Spot-fixing involves a player agreeing to perform in a certain manner for money offered by bookies. For example, a bowler might deliberately bowl consecutive wides in his second over or a batsman could make sure he does not reach double figures. Of all the formats of cricket, Twenty-Twenty is the most vulnerable to this because so much happens in such a short period of time that individual performances are often not suspected to be pre-planned.
In the infamous 2013 saga, three cricketers; Sreesanth, Ajit Chandila and Ankeet Chavan were arrested for alleged spot-fixing. At that time, these cricketers were part of the Rajasthan Royals franchise. In a separate case, Vindu Dara Singh and the Chennai Super Kings team Principal Gurunath Meiyappan were also arrested for alleged betting. Because of these scandals, the Chennai Super Kings and the Rajasthan Royals were suspended from the league for two years in July 2015.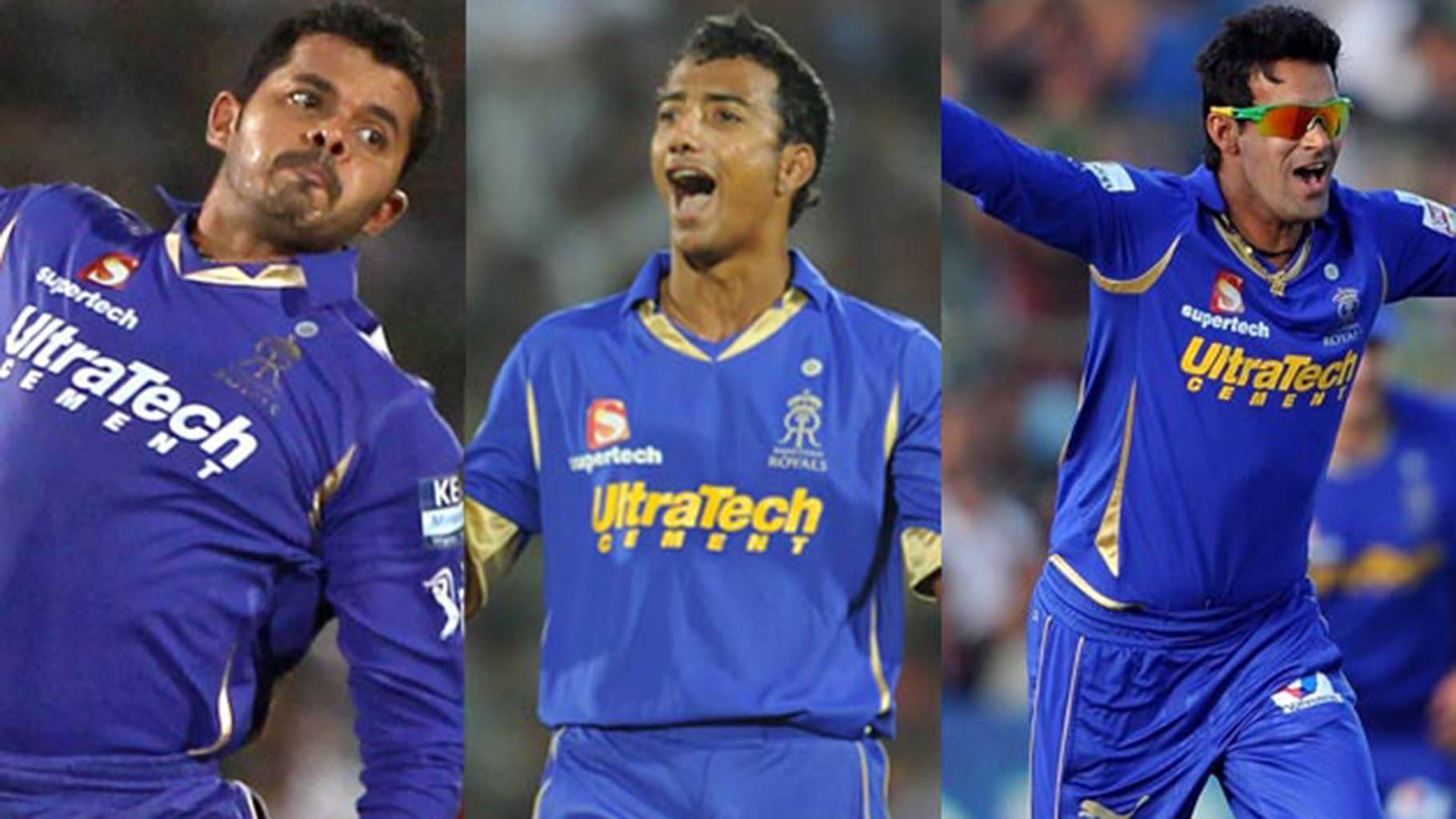 What Exactly Went Down?
This incident came to light when Delhi Police arrested the three cricketers along with 11 bookies. One of the bookies was believed to be Sreesanth's cousin. Soon after the arrest, BCCI suspended the three players pending enquiry and released an official statement assuring the public that they would fully co-operate with Delhi Police and other authorities investigating this matter. 
Rajasthan Royals were also quick to send out a press release, expressing their displeasure of their players. Ajit Chandila and Ankeet Chavan were arrested from their Team Hotel while Sreesanth was arrested from his friend's house in Mumbai. Co-owner of Rajasthan Royals, Raj-Kundra, was also arrested for alleged involvement in illegal betting and he later confessed to having placed bets on his team.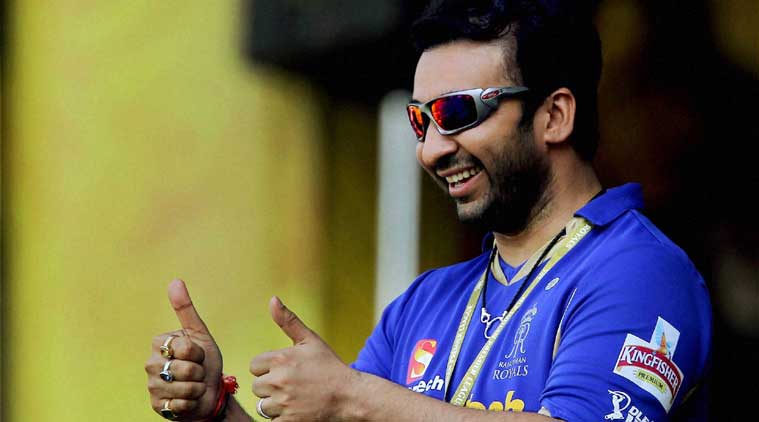 On further investigation by the BCCI Panel, a member from the India Under-19 2012 World Cup-winning squad, Harmeet Singh, appeared before BCCI's anti-corruption and security unit chief, Ravi Sawani, and shared all the information he had about the match-fixing episode. Two bookies, Sunil Bhatia and Yahya Mohammed were arrested by the Delhi police for involvement in IPL match-fixing and betting cases respectively. Later, after a thorough investigation, all the three cricketers were proven to be innocent. Initially, Sreesanth was banned from the cricketing world for life but later this ban was reduced to seven years which ended in August 2020. 
Of all the three players, only Ajit Chandila was found conversing with other bookies. He was the one who told Ankeet Chavan to turn the sweatband on the wrist as a signal to confirm the fixing and was also offered 30 Lakh to fix one over. Because of this, BCCI banned Ajit Chandila from domestic as well as International cricket for life. Ankeet Chavan was also given a life ban and he has recently requested BCCI to reconsider the punishment.
Another major incident that occurred around the same time was the arrest of Gurunathan Meiyappan, for alleged betting. Meiyappan was the Team Principal of the IPL franchise CSK and he was in direct contact with Vindu Dara Singh in connection with spot-fixing.  On 24 May 2013, Meiyappan was arrested on charges of betting, conspiracy and cheating after he was questioned by the Mumbai Crime Branch.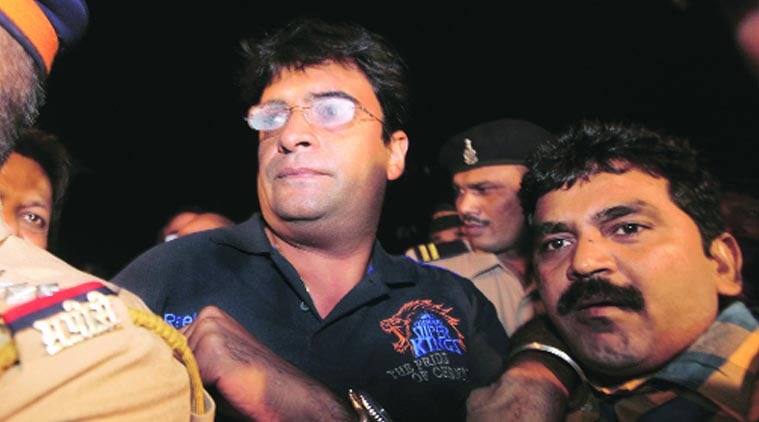 After his arrest, the CSK franchisee immediately disowned him. Because of this incident, BCCI chief N.Srinivasan was asked to step down from his position but he did not comply even though this scandal had tainted his family. IPL chairman Rajiv Shukla after meeting with BCCI vice-president and disciplinary committee member Arun Jaitley decided that Srinivasan must "stay away" from the inquiry commission set up by the BCCI to look into the fixing and betting issues. 
Immediately after, two senior officials of BCCI- Secretary Sanjay Jagdale and Treasurer Ajay Shirke resigned from their post.  The biggest blow came when IPL chairman, Rajeev Shukla decided to step down from his post as well. With the pressure mounting on N.Srinivasan, he also temporarily stepped down from his post. 
On Feb 10, 2014, it was reported that some allegations against Gurunathan Meiyappan were true and he was indicted for betting. The Mudgal panel told the Supreme Court in its report that 'Srinivasan was not involved in match-fixing activities and was not scuttling the investigation in Indian Premier League (IPL) 2013 betting and spot-fixing probe.' However, returning to his previous position in BCCI has become a very difficult task for Srinivasan.
At the end of it all, there was one major victim of the IPL Match Fixing scandal. The cricket fans, who after rooting for their teams felt cheated as the scandal unfolded.
Not one out of the 25,000 people present at the Wankhede Stadium on the night of May 15, 2013, to watch the encounter between Mumbai Indians and Rajasthan Royals could have predicted what was to unfold within six hours of the completion of the match.