Where Do Your Footballs Come From: A Story Made In Pakistan
Ever thought where those Adidas and Nike footballs you use come from? If you said Europe, USA or Thailand, then you'd be wrong. They come from a small town in the hinterlands of Pakistan. The town of Sialkot.
Initially conceived as an abode for cottage industries, the city has become a world-class manufacturing hub, aided by its burgeoning clusters of production.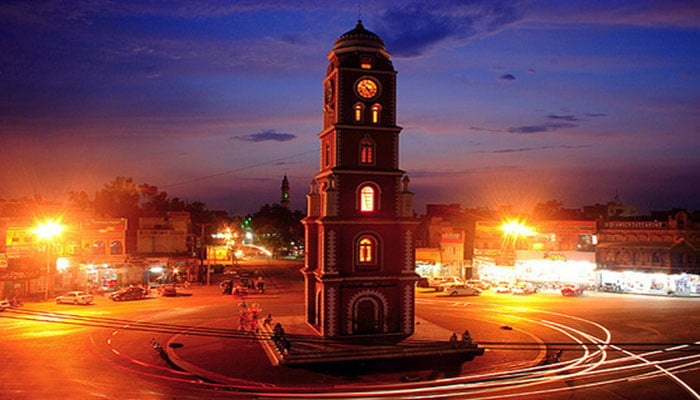 Today, Sialkot is amongst the world's most industrialized areas with approximately 126 industries per square kilometres.
The enterprise's within the city earn around 2 billion dollars a per year, which makes a tenth of Pakistan's total export revenue. 
One such export is its high-quality football which has gathered international acclaim for Pakistan. It is preferred in every major tournament around the world. Pakistan's footballs were handsewn and made waves across the globe when it was chosen as the official ball for the World Cup in 1982. Since then, there has been no looking back. 
Today, Sialkot factories provide 70% of the global demand for footballs, exporting 40 million footballs per year. Some of these manufacturing units can even produce up to 18,000 footballs a day. They are used in major international football leagues and competitions. 
After 1982, Sialkot again had the honour of providing the official football for the 2014 FIFA World Cup in Brazil, 'The Brazuca'. The 12th official world cup ball was the most high-tech football ever designed. 
Previously, 80% of all footballs produced were hand-stitched, however, in 2013, manufacturers started producing Thermobonded football. Instead of stitching, the panels are joined together using heat. Over 42 million footballs were exported from Sialkot ahead of the 2014 FIFA World Cup. 
Sialkot was also trusted to manufacture the official match ball for the 2018 FIFA World Cup taking place in Russia. The ball used at this summer spectacle, Telstar 18, was innovation at its best. Featuring a brand new panel design bonded together using heat lent the ball much-needed flight stability. A slight texture on the outer surface of the ball was engineered to provide performance and durability, both in the stadium and on the streets. 
Sustainability has been a key focus of the Telstar 18, but things don't stop there.
Welcome to the 21st century, the Telstar 18 features an embedded NFC chip, the first time it was used in an official match ball, making it the most technologically advanced World Cup ball to date. 
With superbly crafted football, Pakistani companies are consistently prising away business from their international competitors.
This is Bola Gema Pakistan, a football producer in Sialkot. This factory produces 160,000 footballs per month. Even when team sports came to a standstill during the pandemic, it was business as usual for them. Waseem Shahbaz Lodhi has been running his factory for over 13 years now, but others weren't quite as lucky. 
How Are These Footballs Made?
It all starts at a machine which creates sheets out of hot rubber. To form the bladder or the inner lining of the football, they are cut into a round shape. Then the bladders are inflated and placed into metal steam machines, where to harden the rubber, they are baked for a few minutes.
Workers cut patches for the external shell of the ball in another part of the factory.
Leather was once used to make the outer surface, but it can soak up water. So factories now use a synthetic substitute. 
There are 20 hexagons and 12 pentagons on each ball, and there are various ways of putting the ball together.
"The traditional way of making footballs is by hand stitching. That's a very old method. It's been around for nearly a 100 years in Pakistan. And there was a time when that kind of ball was very popular all over the world." says Waseem.
But that method is slow and costly, which is why factories have changed with times. 
"These days training and lower-end balls are all made by machine stitching and the higher-end balls are made by a thermobonding mechanism, which means there is no stitching on the ball, and the whole ball is bonded using advanced technology."
Making thermobonded balls is like putting a puzzle together. Workers refer to a diagram and then join the different pieces by hand using a special glue. Before bonding it in the machine, it is weighed. Workers are looking for a weight between 420 to 440 grams, which is the perfect range for a FIFA-approved ball. Next, the ball is placed in a machine and the inner lining is bonded on.
During the pandemic, not every factory was as lucky as Bola Gema Pakistan, with many closing down, and some others permanently shutting down.
"The demand for football has dropped drastically due to the Coronavirus because playgrounds are closed, there are no matches, people don't have space to play. So, buyers have cut demand by almost 70%," Waseem said.
These days, Bola Gema has its eyes on the prize, the 2022 World Cup in Qatar. They have already started manufacturing footballs ahead of the event. And though the pandemic continues, Waseem hopes that the football industry will bounce back soon. 
Sialkot's industry isn't just limited to football. It provides equipment for most major sports including – but not limited to – cricket, hockey and tennis. It is also home to excellent quality leather jackets, handbag while also being the world's second-best surgical instruments industry. The manufacturing hub provides employment to thousands of skilled and non-skilled professionals. Employing roughly 400,000 people in its export-oriented units and supporting around 100,000 vendor jobs elsewhere in the country.
On the flipside, though many of these footballs retail for over a 100$ in the US, the average labourer working on manufacturing these balls barely earns the same amount in an entire month. Talk about a class divide.
This is the story of your footballs. A story Made in Pakistan.