Bio Bubble Vulnerability: Cricket's New Normal
If it wasn't for the outbreak of Covid-19 and if it had been any other year instead of "2020", Dr Shuaib Manjra's time would be segregated between his responsibilities as Cricket South Africa's chief medical officer and his own private practice. Dr Manjra specializes in sports medicine and occupational medicine, a suitable base of knowledge from which to attend to cricket injuries and resolve how to manage player workloads. There have been times over the decade gone by wherein situations came to light that was within the thresholds of Dr Manjra's speciality – for instance, when a bail in the eye threatened Mark Boucher's career in 2012, Dr Manjra found himself escorting the wicketkeeper between ophthalmology experts, but most of the work for CSA has revolved around more regular injuries. Until 2020, that is.
Medical officers such as Dr Manjra faced a new set of questions about how to keep their players in good health as Covid-19 spread last year, the greatest duty being what might happen to Covid-positive athletes striving themselves to the utmost limit. Besides, the important job would come in setting up bio-safe environments, the undisputed occurrence of 2020 as far as cricket was concerned. The game could not last without them, but generating a bubble required careful planning, huge monetary investment, and ultimately some luck. It also consisted of making sense of a virus that nobody completely realized.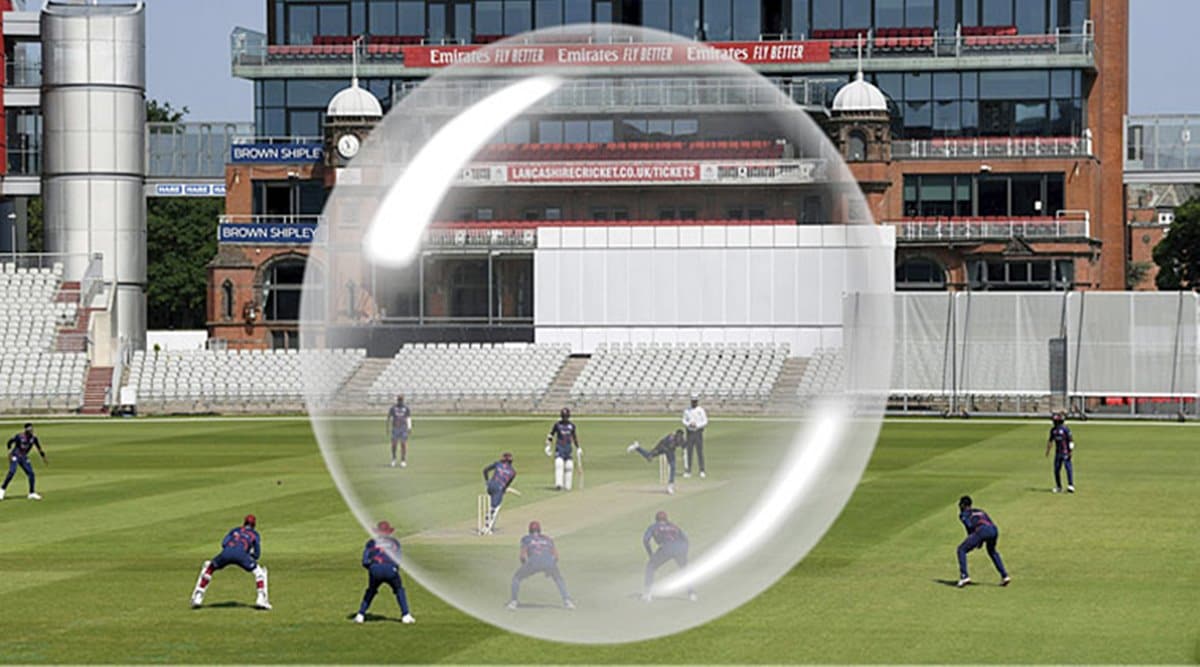 The doctors and the medical staff knew so little about Covid and yet they had to try and control it and make important decisions around it. Apart from indulging in enormous amounts of study, comprehending those same studies and publishing them in the form of academic journals would usually consume four to five months in normal circumstances. But during Covid, due to the challenges, and because the information needed to get out there swiftly, things were being accelerated and journals were publishing content in a period of a week or two. Therefore, some things were peer-reviewed and some were not, and the medical team had to read every stuff and then sift out the relevant information to figure out what's true and what is not.
"There's lots of fake news out there. Everyone is reading all types of stuff and dealing with information and misinformation. The experts are trying to sift through it as stuff comes out daily. And some of the findings are changing- there will be something that comes out now, and then in a couple of weeks something else comes out about it that is completely different. It's been an enormous learning experience, picking through it and then putting it into practice, and it's not always easy to put it into practice", as quoted by Dr Manjra.
The difficulties of creating and maintaining a bubble became evident during England's tour to South Africa when the ODI component of the tour was abandoned in the wake of a string of positive tests. Two Proteas players sat out the three T20s after testing positive soon after they entered into the bubble, but it was a third positive test among the hosts between the T20 and ODI series that caused real challenges. Two hotel workers and two England players later tested positive. Further testing suggested that they had come into the hotel with Covid, but had tested negative in their original PCR test. The English cricketers meanwhile, proved to be 'false positives'. All of which highlights how undependable the PCR test – on which so much of the world's Covid narrative is based – can be, and also how a simple cricket tour can turn into a costly detective exercise.
"I didn't go into the bubble expecting zero positives, I went in expecting positives and saying how do we manage them", Dr Manjra says. "That's what our protocols are based around: how do you manage positives? I look back and see we had positive cases and try to think what we could have done differently, but I actually don't know. Maybe a little bit more testing, more stringent lockdowns of the players, but I don't know if it would have changed the outcome."
Over the course of its summer, the England Cricket Board carried out 10,000 tests on men and women players – and that was just for its internationals. In a similar vein, players at the IPL were tested every three days. "That's probably your best guarantee," Dr Manjra says while pointing out that these measures come at a notable price. Since PCR tests solely are not sufficient, medical teams in charge of the bubbles follow a comprehensive procedure to try and construct a complete narrative.
So What About 2021?
"What I'm seeing now is a scary scenario", says Dr Manjra. He points out to South Africa's rocketing Covid numbers and a packed Proteas schedule and says the only way to make this work with the monotonous bio-bubbles will be to rotate players and support staff constantly. Because as successful as bubbles have been in some parts of the world, the toll on the players was already appearing in November. 
The cost of running biosecure environments has already driven a wedge into existing inequalities in the world game. The ECB spent more than 10 million pounds on Covid measures during their home summer, which was only feasible because their broadcast rights ran into hundreds of millions. Yet most cricket nations were already losing money on most of their inbound tours before Covid, making the cost of bio-bubbles a loss-extending regime. New Zealand Cricket budgeted more than NZD 2 million for the quarantining procedures obligatory to host international cricket this summer – an amount that can be the difference between smaller boards making a profit or loss for the year. It is no coincidence that international cricket clustered in the wealthiest nations during the second half of 2020.
Everyone else may need to wait for a shift in global events before any sort of normal schedule can restart. The effect that vaccines will have remains to be seen, but of course, they are being rolled out in wealthier nations first while others might not have access until 2022. Hopes of growing immunity are equally unknown as the virus mutates.