Sustainable Sportswear Brands
Sustainability has become a buzzword in every industry and the sportswear sector hasn't been insulated from it. People are looking for organic and eco-friendly alternatives to nylon and polyester clothing. Certified organic cotton is making waves for its ability to let your skin breathe, and recycled plastic bottles are being converted to yarn. Today, most activewear is made from virgin nylon and polyester which are fossil-fuel derived plastics and hence, hugely damaging to the planet.
An increasing percentage of people are searching for 'Sustainable activewear.'
This indicates that people are willing to put effort and money into sustainable clothing and eco-friendly alternatives. 
Besides buying sustainable and ethical clothing, we can also take small steps to reduce our impact on the environment. Some of these are:
Avoid Virgin synthetics and look for recycled alternatives.

Look for durable sportswear.

Invest in microplastic filters that prevent tiny plastic particles from ending up in our oceans and harming our marine life.

Avoid harmful chemicals and look for natural dyes as they are much more eco-friendly.

Look for recycling schemes that help to contribute towards a more circular system.
Several indie labels producing eco-friendly activewear in India have cropped up in recent years. From human working conditions and conscious fabrics to eco-friendly production practices, these clothing start-ups are gentle on people as well as the planet.
SATVA
Satva is India's first sustainable athleisure brand which is designed in the USA but is proudly manufactured in India. It is built on the foundation of 4Ps which stand for People, Planet, Production and Profits. Satva came into being when one of its current Co-founders realized that there was a gap in the market concerning women's athleisure clothing. It is a partner of Suminter India Organics- one of the largest suppliers of certified organic raw materials worldwide, with over 50,000 farmers under their network. Satva aims to provide organic athleisure clothing, which is eco-friendly and affordable for the common person. Thus, it bridges the gap between comfortable athleisure and sustainable, responsible fashion. "Satva is well received by the youngsters in India – they are all moving towards a sustainable organic life." Says Rina Nathani, Head of Global Retail at Satva. The brand fuses international styling with socially conscious clothing while giving back to the communities it sources from. Satva does not use chemicals and dyes in its manufacturing process. Right from the materials to the colours and the dyes – everything is plant-based. The brand also practices sustainable farming to have better control over its supply chain. It also participates in many social initiatives and 1 per cent of its sale goes to the betterment of the lives of the farmers. It hopes to reduce the gap in fashionable organics for men and women.
STRECHERY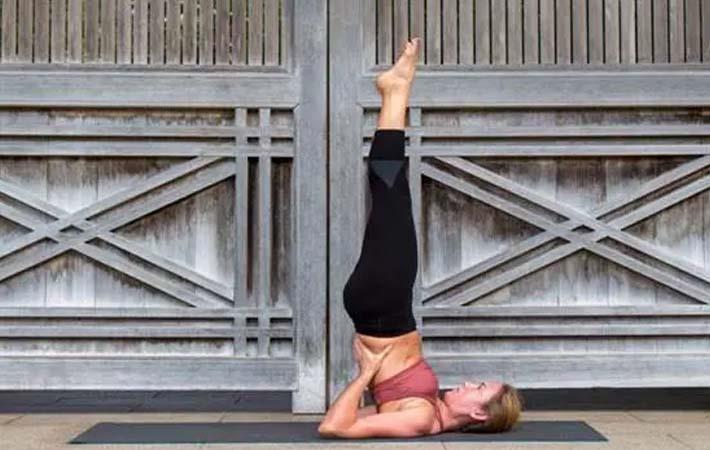 Strechery was founded by two friends Jeenie and Nirali who recognized the need for a shift in perspectives to cater to an evident gap of mindful, workout wear. Strechery is clothing for those who seek connections with things they do and want to reduce their environmental impact. All of their products are made by using sustainable materials and processes. From production to packaging they are 100% plastic-free. Their focus is to create reasonable and eco-friendly clothing for all body types and age groups.
DEIVEE
Deivee is India's leading sustainable active lifestyle brand. . This brand is built on the spirit of conscious commerce which is about putting purpose above profits and founded on the principle that great fashion and sustainability can co-exist peacefully. It is at the forefront of the ethical fashion revolution. Every product of this brand is healthy, authentic and sustainable. The products are made by blending sustainable materials like Organic cotton, Banana fibre, Wild grass, Natural Rubber, Copper, Recycled Polyester and coconut. To create their unique products, they take inspiration from India's rich history and culture. Milind Soman's Deivee line of activewear for women (and men) includes functional activewear, Kurtis and yoga wear that aim to provide comfort and eliminate the feeling of self-consciousness at the gym, over everything else. You can also shop for yoga accessories that include mats, socks, eco-friendly yoga bags, bamboo straws, and incense sticks. Their vision is to make the world a happier and healthier place by promoting the use of sustainably produced goods that can strengthen the environment.
SOUL SPACE
Soul space is known for its 100% organic and ethnically produced apparels. It is GOTS (Global Organic Textile Standard) certified, which is the leading textile processing standard for organic fibres. The cotton they use is grown with less water and energy, and also maintains soil fertility. Their main aim is to make fashion soulful and responsible and to interweave style with sustainability. Their clothes tell the tale of clothes that start with organic cotton farming and responsible manufacturing, uniting sustainability with style. Their funky printed leggings deserve a special.
PROYOG
Proyog is an India based Fashion company intent on demonstrating to the world, India's ability to design and manufacture best-in-class products. Its trademark is HYPERBREATH™ fabric which is non-restrictive and designed in a way that the practitioner is barely aware of its presence. It draws from cotton and modal, two of nature's most breathable fibres. HYPERBREATH™ is a blend of fibre, yarn and fabric structure. This brand offers clothes made from three types of fabrics – Organic cotton, Lenzing Modal and Core spun. Organic cotton is free of petroleum-based pesticides, biodegradable and environment friendly. Lenzing Modal is made sustainably from beech trees, is carbon neutral and bio-degradable, while core-spun is a mix of conventional cotton elastane and Hyperbreath cotton. Their mission is to make people realize that they need to start wearing clothes that are gentle on the body and the planet. And say NO to recycled plastic garments for yoga or any other sport. They believe that a 3000-year-old tradition like yoga has literally been polluted by plastic fibres and this needs to stop.
SOHFIT x PAUSE
Mumbai-based sustainable fashion house Pause has collaborated with celebrity trainer Sohrab Khushrushahi to create a range of light, breathable jerseys in edgy silhouettes like crop tops and muscle tees. Founders Neha Modi and Neha Tham chose a blend of organic cotton yarn and a biodegradable fibre called TENCEL™, which is primarily made from pure eucalyptus cellulose grown on land not suitable for agriculture, for their wares. The fabrics are dyed with natural colours and processed at a certified mill with a water recovery plant.