Kreeda Shorts: From A Small Town Farm to the Olympic Fields: PR Sreejesh
Hailing from a state where Hockey is not popular, the story of PR Sreejesh is nothing short of a fairy tale.
Sreejesh was in primary school, in a village 30 KMs east of Kochi, where his PE teacher convinced him that he could make it big someday. Sreejesh was good at every sport, from Discus and Javelin to Volleyball and Basketball. The versatile wonder-kid was referred to GV Raja Sports School, a government-run primary sports school in the state capital of Thiruvananthapuram.
It was difficult to convince his parents to move 200 km away, the distance was no less than eons for them. An unfamiliar culture and surroundings, an unknown world away from his friends and family. However, once he convinced his parents, they went all in, selling their cow to buy his goalkeeper kit for keeping his dream alive.
Life changed beyond imagination for Sreejesh.
One day, he passed by a group of teenagers playing hockey. He had no clue of the doors this would open for him. Come morning, he walked into the arena and was left shocked by the sheer physicality of his fellow trainees.
That's when his coach Jayakumar spotted him, turning the then defender into a goalkeeper, telling him how important the position was.
Now, years later, those reflexes make him one of India's finest goalkeepers, and it was his vital save against Germany's penalty corner that ensured India's podium finish at the Tokyo Olympics after 41 years.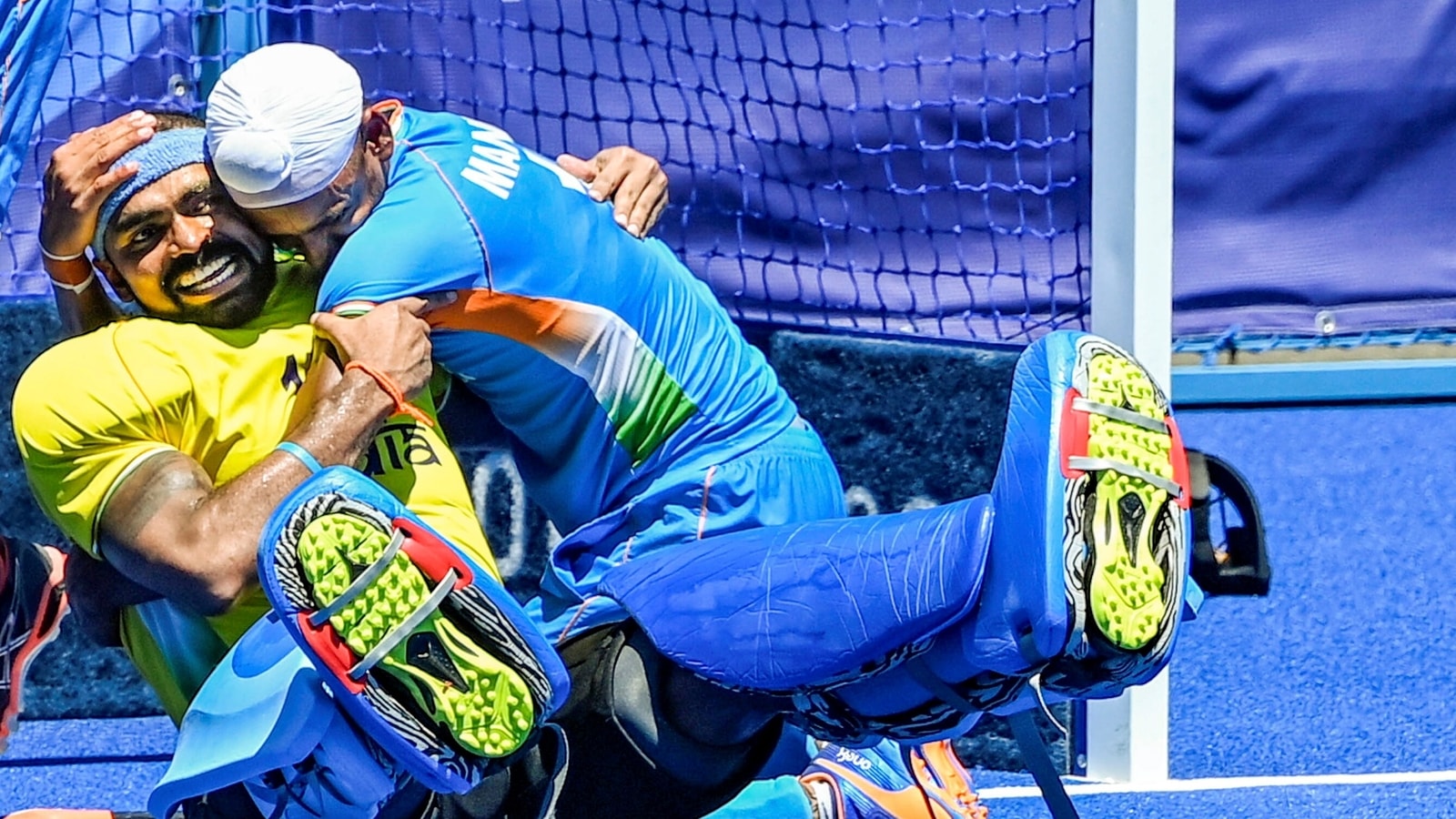 It's the underdog story we all love.